Press
The Guardian, April 2022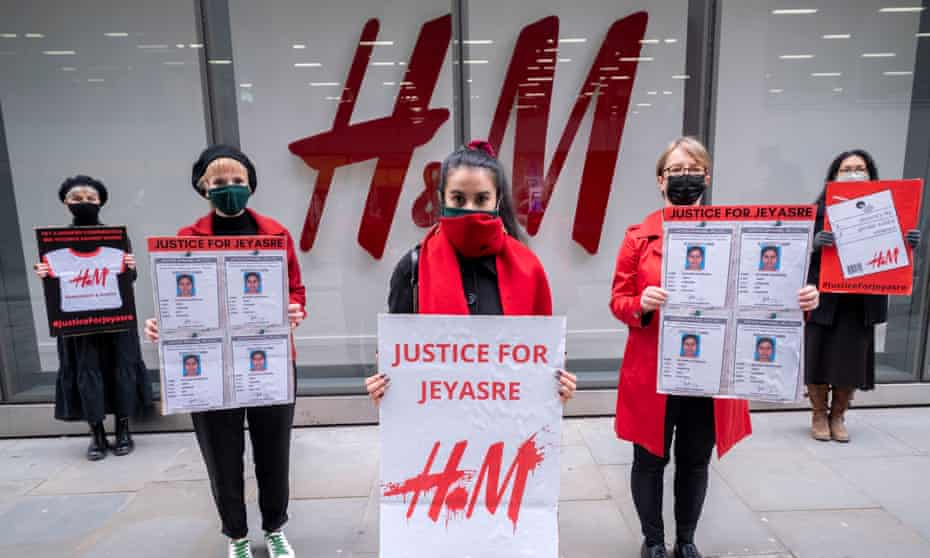 H&M pledges to end shopfloor sexual violence in India after worker killed
Landmark agreement to protect garment workers from violence follows last year's murder of Jeyasre Kathiravel, a Dalit woman
Ms. Magazine, December 2021
Four Years After #MeToo, We Need a Movement Led by Women of the Global South
Karina Ruiz, Executive Director of the Arizona Dream Act Coalition, writes about the need for solidarity between undocumented and Dalit women to lead the fight against sexual harassment.
The Guardian, February 2021
Worker at H&M supply factory was killed after months of harassment, claims family
Fashion brand to investigate the death of 20-year-old Jeyasre Kathiravel, reportedly killed by supervisor at Natchi Apparels.
The Guardian, March 2021
Female workers at H&M supplier in India allege widespread sexual violence
Multiple women at Natchi Apparels have reported abuse weeks after 21-year-old worker was allegedly killed by her supervisor.